Concrete Overlays San Diego, CA
Stamped concrete overlays can help you quickly refurbish an old rusty floor or patio. Unlike traditional concrete stamping, overlays are refinishing procedures that can be done atop other concrete surfaces. You do not necessarily need to rip apart the old concrete surface for new installations to be made.
A stamped concrete overlay will effortlessly sit on top of your existing surface and hide any imperfection beneath it. However, you need a team of reputable concrete contractors who can guarantee top quality results. At San Diego Stamped Concrete and Staining, we delight in installing the best stamped concrete overlay for your unique needs. We also offer concrete staining to give your overlays a realistic finish.
Concrete Flooring

Patios

Porches
Overlay vs. Traditional Concrete Stamping
Traditional concrete stamping and overlaying are both decorative techniques and have a lot in common. Stamping involves implanting a stamping mat and pressing it on soft (wet) concrete surface soon after it is poured. The stamping mat is then removed to expose magnificent patterns and engravings.
However, overlaying as the name suggests involves installing additional thin layer over existing concrete surface. The stamping procedure is the same for both cases.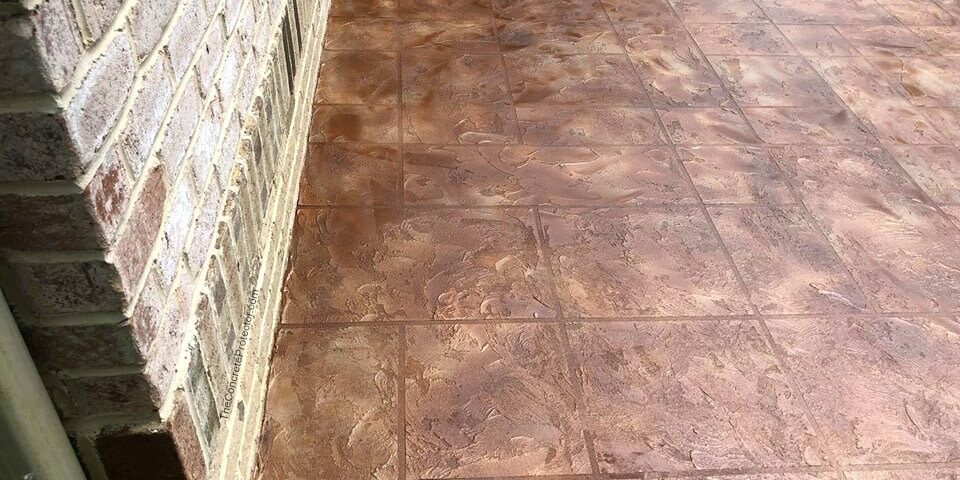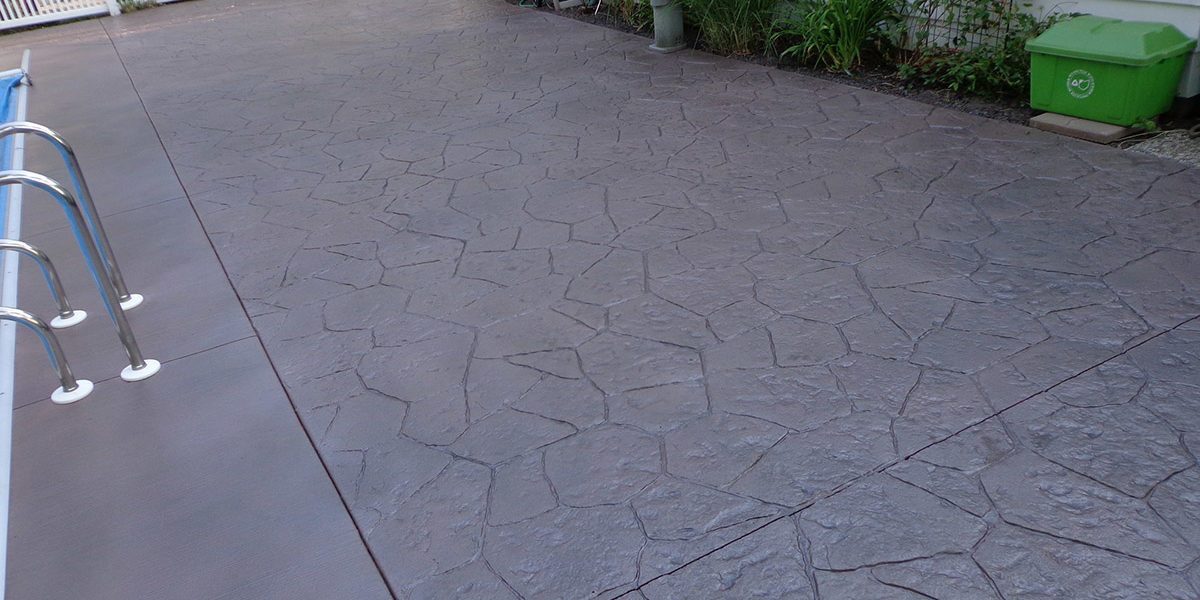 The benefits of overlaying concrete
Stamped concrete overlay has several benefits compared to other surface refinishing options. With overlays, you can cover cracks and imperfections without new installation. All you need to do is prepare the surface, repair existing cracks and introduce the overlay layer that will immediately transform the space back to a new status. Some of the key merits of stamped concrete overlays include;
Durability

The new overlay will last several years before you need another refinishing. When done by experts, concrete overlaying has the potential to drastically increase the lifespan of your flooring whether commercial or residential. You may only need it once or twice in a lifetime.

Aesthetic appeal

Overlays can be stamped and stained to produce various attractive effects that enliven your space. There are several patterns, textures and colors to choose from and blend with any interior or exterior decoration.

Customization

our experienced team of concrete overlay San Diego contractors can help you design and install unique stamped overlays with personalized effects. You can choose your style, patterns, stamps and level of exposure.

Other benefits

Versatility, quick installation, practical elegance and minimal cleaning and maintenance requirement. If your overlay gets damaged over the years, you can simply apply another layer and continue enjoying the benefits of a rigid concrete surface.
Resurfacing with stamped overlays
You can use stamped concrete overlay to hide minor imperfections, add texture and/or mimic the plush looks of natural stone without breaking the bank. The process involves;
Surface cleaning, repairs and generic preparation.
Applying a thin overlay on the existing concrete and spreading it evenly on the surface.
Imprinting the overlay with desired stamps and patterns using a stamp mat. This step is finished when the overlay is still soft.
Staining Concrete after Stamping
If the client prefers, we can use concrete staining to further increase aesthetic appeal and make the surface more realistic. Stamped concrete overlay is the best solution for refinishing a rugged/deteriorated concrete surface. It can be installed in patios, decks, indoor floors, driveways and pathways among other places. Contact us today for any inquiry about installing/repairing stamped concrete, overlays and stained concrete in San Diego, CA. We also offer free estimates and recommendations.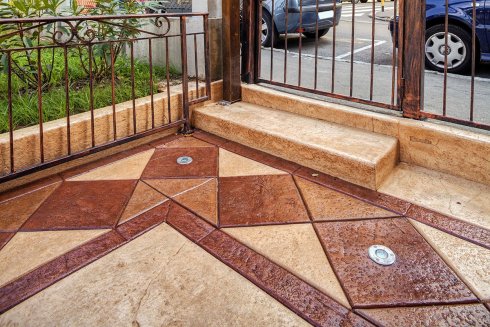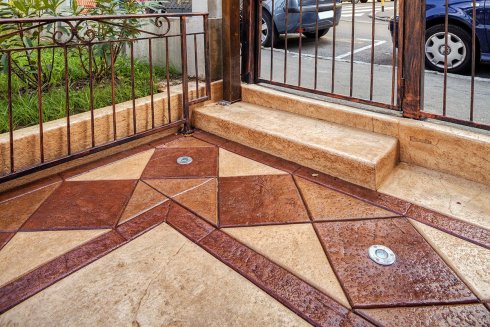 We only use the highest quality epoxy and concrete staining materials for projects. When working with us, you're investing in your property's value with long-lasting materials.
We are proud to be a concrete flooring contractor in Columbus, OH that residents trust. Our business is built on our customer's satisfaction. Our work isn't done until you're happy with the results! 
Affordability is hard to find in the world of construction, but you've found it here. We provide competitive pricing to deliver value for your money.
Our investment with Columbus Epoxy & Stained Concrete adds value to your home or property. Professional installation from a trusted company ensures your floors last.
Greater San Diego, CA | Chula Vista, CA | El Cajon, CA | La Mesa, CA | And Beyond!
© 2022 San Diego Stamped Concrete & Staining